Bounce House & Water Slide Rentals Homer Glen, IL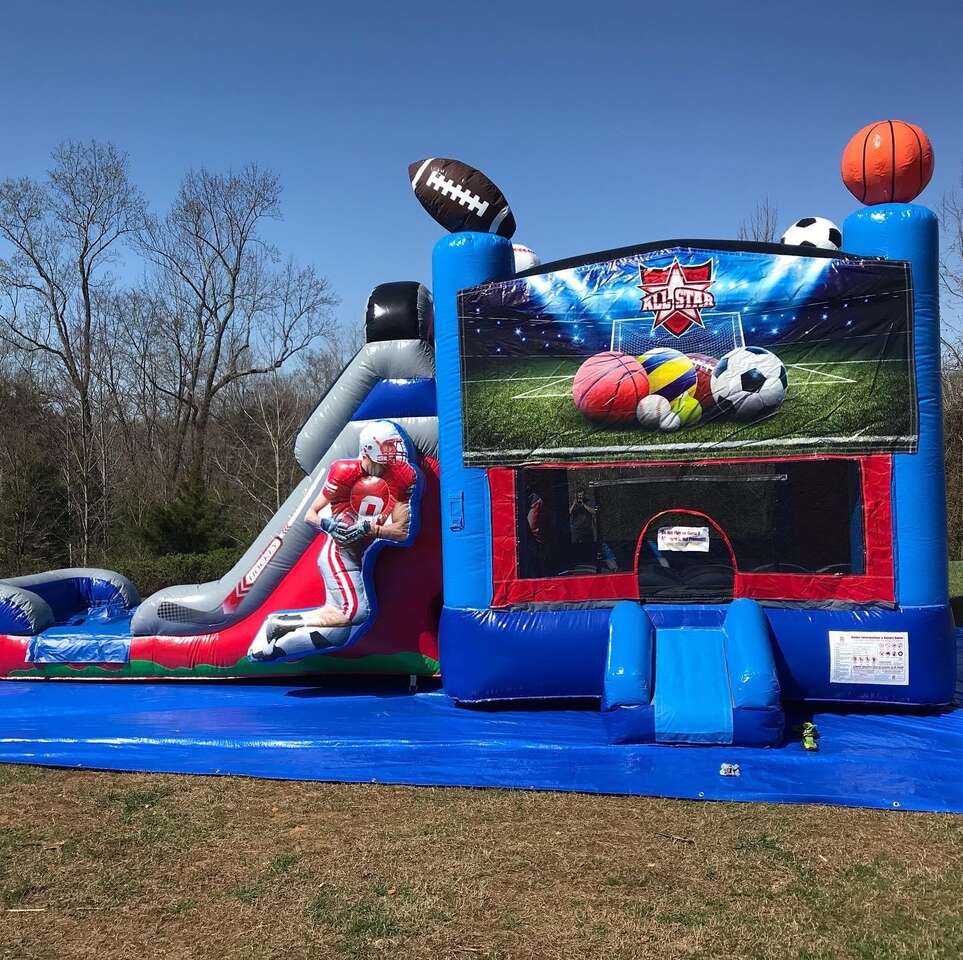 When it comes to fun in Homer Glen, IL, Fun Bounces Rental really delivers!
Are you a mom looking for a dependable and experienced party rental company that can provide the ultimate entertainment for your event in Homer Glen, IL? Our company is committed to helping families, and their friends celebrate their special moments in a fun and exciting way. Fan Bounces Rental provides bounce house rentals, water slide rentals, combo bounce houses, obstacle courses, and mechanical rides all over Homer Glen, IL. We understand exactly what makes a successful party. No matter if it is in a local park, school or a church event! We have been helping plan parties and events in Homer Glen for years and have the expertise and party equipment to exceed your expectations. We also service surrounding areas like Frankfort, New Lenox and Mokena. Don't wait any longer and book your fun with us and expect to be thrilled!
Check Availability!
Click below for the best bounce house & water slide rentals Homer Glen, IL has to offer!
Order-by-Date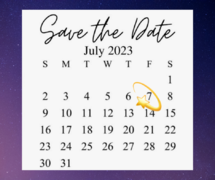 PhotoBooth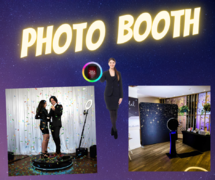 Yard Cards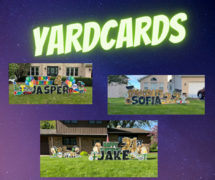 Bounce Houses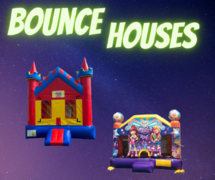 Toddler Bouncers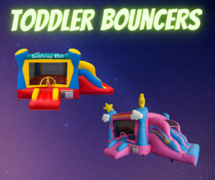 Dry Combo Bouncers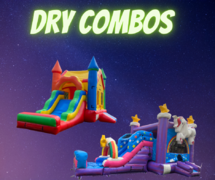 Dry Slides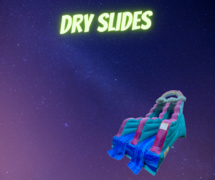 Obstacle Courses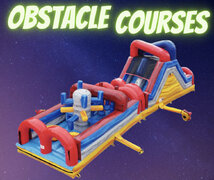 Wet Combo Bouncers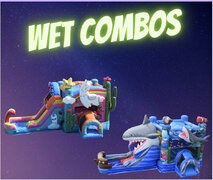 Interactive Games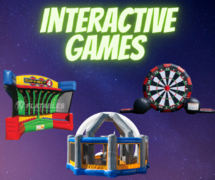 Water Slides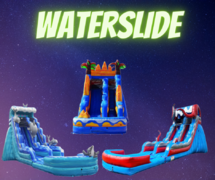 Backyard Games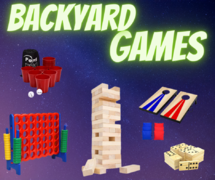 Party Extras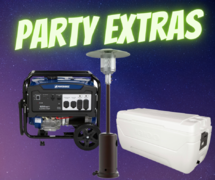 Foam Parties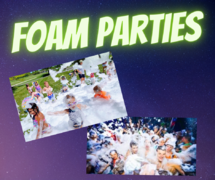 Dunk Tank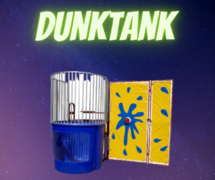 Concessions and Add-Ons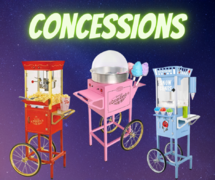 Tables & Chairs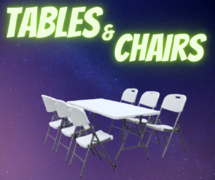 Gift Cards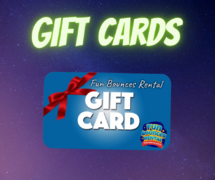 Extreme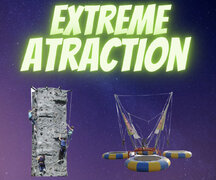 You will love that by opting for our inflatable bounce house & water slide rentals, you get to have the guarantee of: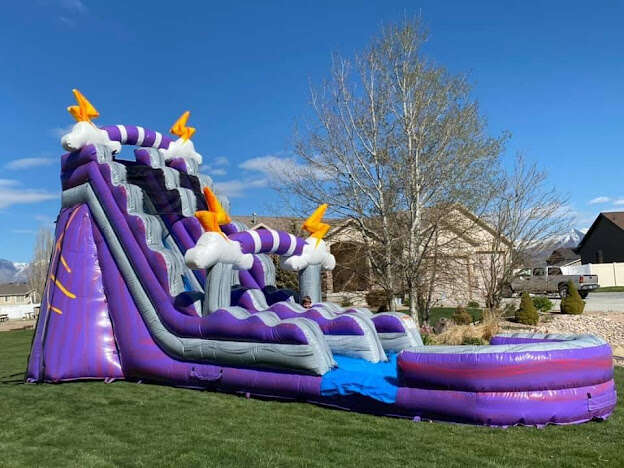 Bounce Houses and Water Slide Rentals in Homer Glen, IL for All Events
We are not limited to events and birthdays happening in backyards. We also built an outstanding reputation for leaving a long-lasting impression at corporate events. So if your business is hosting employees from a corporation or company for a team-building experience, we have the best bounce houses and water slides to facilitate the event.

In addition, our team is known for their careful attention to detail and excellent customer service at all corporate events; they've supplied party rentals in Homer Glen, IL. So whether you need table rentals or chairs party rentals, we are here to make your event a huge success. Your guests will love our inflatables' innovative designs.
Order By Date
For the best bounce house & water slide rentals in Homer Glen

If you were invited to an event at a hotel, wouldn't you be excited if it featured a buffet arrangement? Of course, that means you will get a bite of almost all the trimmings available. At least you can agree that variety is the icing on the cake for nearly all events. Your next event or kid's birthday party is no different. Having a vast selection of bounce houses from which to select your favorite bounce house is the best thing to happen to you. That's because you will rent the highest quality bounce houses and other party rentals without denting your wallet. Fan Bounce Rentals has the most outstanding collection of party rentals in Homer Glen. You cannot miss the latest bounce houses in our inventory. That said, here is a closer look into our Bounce Houses


Inflatable Bouncer Sea World

We do not deliver dull inflatables. We know themed party rentals are a kids' party inflatable thing. Let the little ones experience the Inflatable bouncer sea world and boost their creativity at games. They will be happy to organize endless competitions.


Orange inflatable jump castle

You might have seen the orange inflatable jump castle at most events. And why is that? Well, the orange inflatable jump castle is the most popular among all the kids in Homer Glen, IL. Set it up at your next party and see the small children rush to it to expel energy.


Inflatable Knight Castle

The inflatable knight castle is an unavoidable party rental for jump house sports. It's perfect for school carnivals, church, and Halloween events, and your friends will be delighted to chill out on this bounce house rental. We also have the Disney princess castle and pink princess castle that will attract kids of all ages.


Combo Slide bounce houses

Ready for some action-packed birthday party? Here kids will be happy to employ their jumping skills within the spacious bounce houses before going down the attached inflatable slides. Look forward to an exciting event full of laughter, cheers, and memories.


Justice Inflatable Moon Jump

The justice league bounce house is a popular jump house for kids that obsess about heroes like superman, wonder woman, and batman. This will guarantee hours of endless fun and pretend-play mimicking their favorite superheroes. Rent this and see the bouncy house party take on a life of its own.


Cinderella Inflatable Castle

Themed events are super-duper, and if it's your daughter's special occasion, the cinderella inflatable castle will make it extra special. So treat her to a queen-level status on her next birthday, and she will never let go of this memory.


Tropical Island Inflatable Moonwalk

Redefine the excitement at your event with a tropical island-themed inflatable. Children love a few things as much as they love the animal and jungle-inspired games and fun. Bonus! The jungle bouncy house will be an exciting addition to the party. Other inflatable bounce house rentals in our inventory include: Palm tree moon jump Girl thing bouncy house Kitty inflatable jumper Fire dog bouncer Sideman jump house Tinkerbell moon jump Arena inflatable castle Mickey mouse bouncer
What Makes Us The Best Bounce House Rental Company in Homer Glen, IL?
Having fine-tuned our rental service for over a decade, we offer something more than the average rental company offers, including:
Hassle-free online reservation system:
If you have trouble booking your bouncy houses and wet slides rentals from other companies, you won't go through the same problem with us. You only need to fill in your event's date and browse through the list of the inflatables available on that day to select your favorite house party rentals.
Safe, clean, and sanitized bounce houses:
All the bounce house rentals we offer have been pre-approved and certified by the government for meeting the highest safety standards acceptable in Homer Glen, Il. We further go the extra mile to ensure you only receive well-cleaned and sanitized bounce houses, water slides, and other party rentals, as we highly value your safety and satisfaction.
On-time deliveries:
We value our client's time and effort in organizing their party. Our driver won't keep you waiting on the day of the party. Expect them to arrive with the inflatables an hour before the event starts. And that includes setting up the party rentals. We have made it easy for you to rent our equipment as we guarantee hassle-free and timely deliveries all year long, regardless of your location in the greater Homer Glen area. Our service area includes everywhere from Bolingbrook and Lemont, Il to Channahon and Lemont, Il, among other places.
Friendly and professional staff:
As one of the most sought-after bounce house rentals companies in Homer Glen, Il, we have built the perfect team to help with all your event needs. If you are lost for choice or have a hard time finding the perfect bouncy house or other party rentals, all you have to do is call us at (815) 630-0054, and we will guide you on the right path.
Licensed and insured:
Fan Bounces Rentals is a fully licensed and insured company allowed to operate in Homer Glen, IL. We are ready to provide our license before setting up the inflatables.
Reserve Your Favorite House Party Rentals Today!


Do you want to make your upcoming event the best that your kids, family, and friends have ever seen? Fan Bounces Rentals invites you to check out its vast selection of inflatable rentals on the website.
An active customer service team

Finding the perfect bounce house rental does not have to be a challenge when you have access to professionals who are willing to help you out. Give us a call today at (815) 630-0054, and let us guide you on the best picks to suit your party.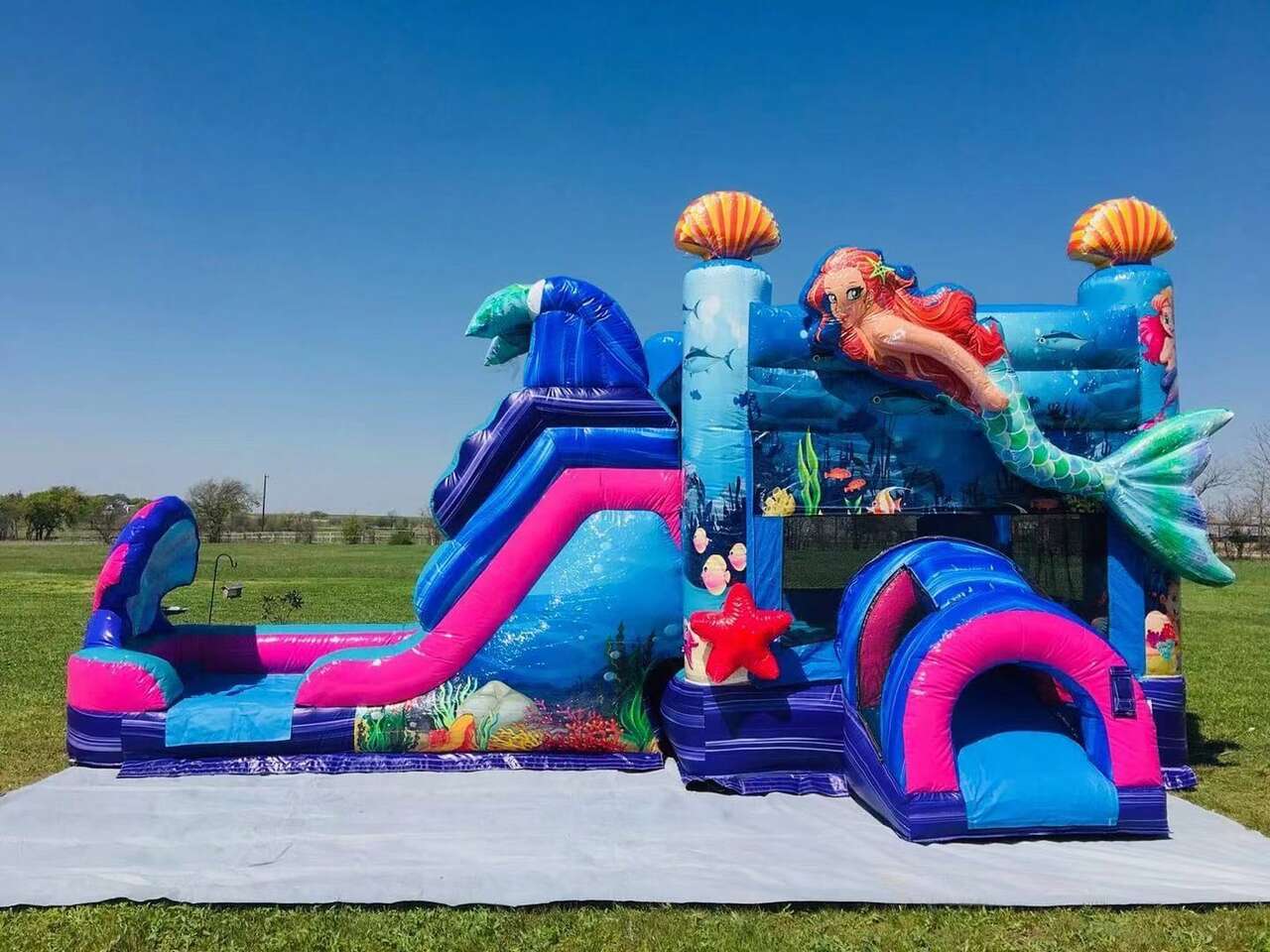 The #1 choice for party rentals in Homer Glen, IL

Would you love to host a fun and memorable party in Homer Glen, Il? At Fun Bounces Rental, we are here to make your dreams a reality by providing you with the highest quality of bounce houses and other party rentals. You will further appreciate that we are the most affordable bounce house rentals company in Homer Glen, offering our services seven days a week all year long.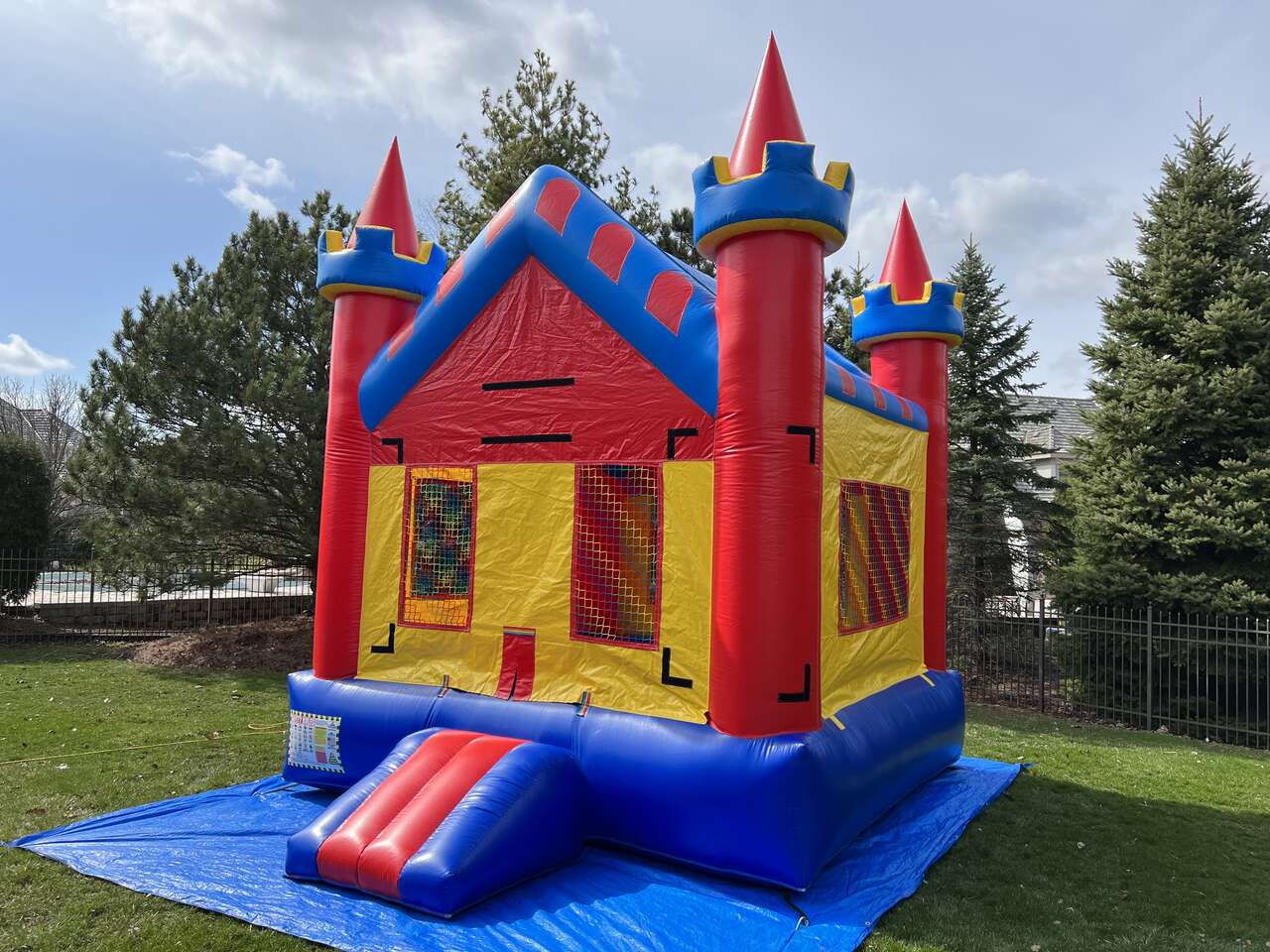 Bounce Houses
We have bounce houses to suit different events, from themed moonwalks to toddler bounces that will come in handy for the little children. As such, whether you regularly host corporate events, fundraisers, carnivals, or other parties, we have just what you need.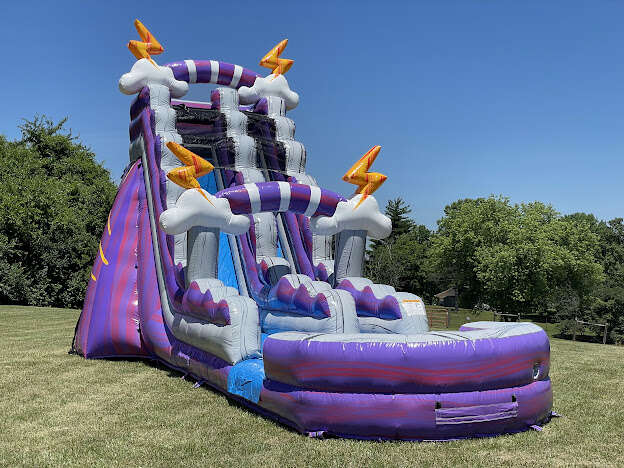 Water Slides
Enjoy a splash with our water slides that are a great addition to any event hosted on a hot day. There's nothing more fun in the hot and humid Homer Glen, IL summers than an awesome water slide rental. Give your guests hours upon hours of fun!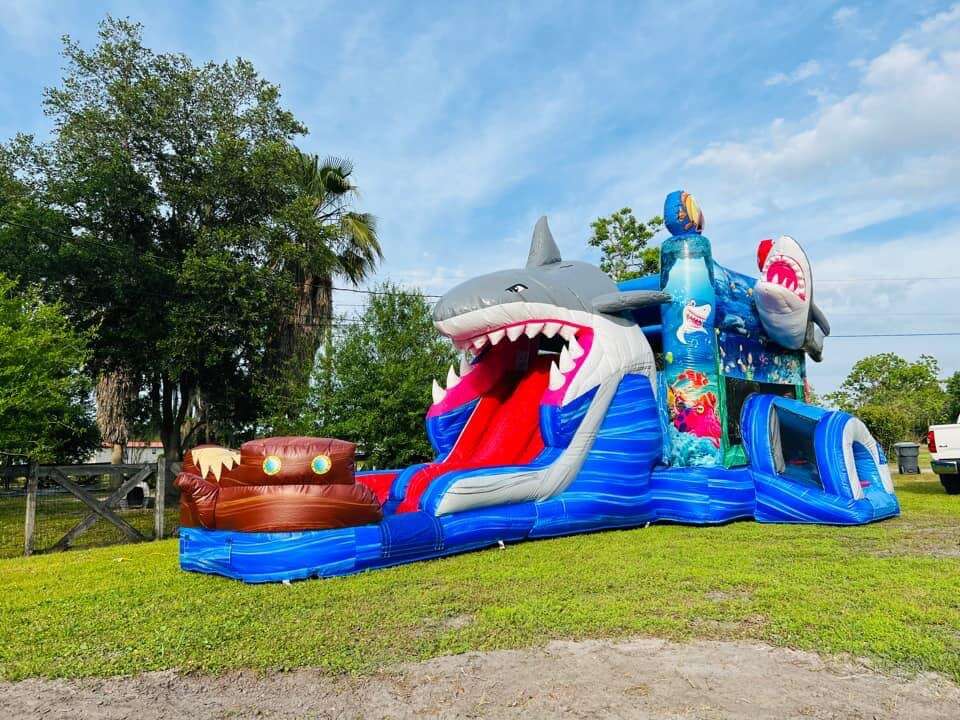 Wet & Dry Combos
Bring more fun to your event with our wet and dry combo bounce houses that give you the pleasures of moonwalks with extra features such as obstacles, basketball hoops, and sliding areas. The perfect combination of a bounce house and a slide.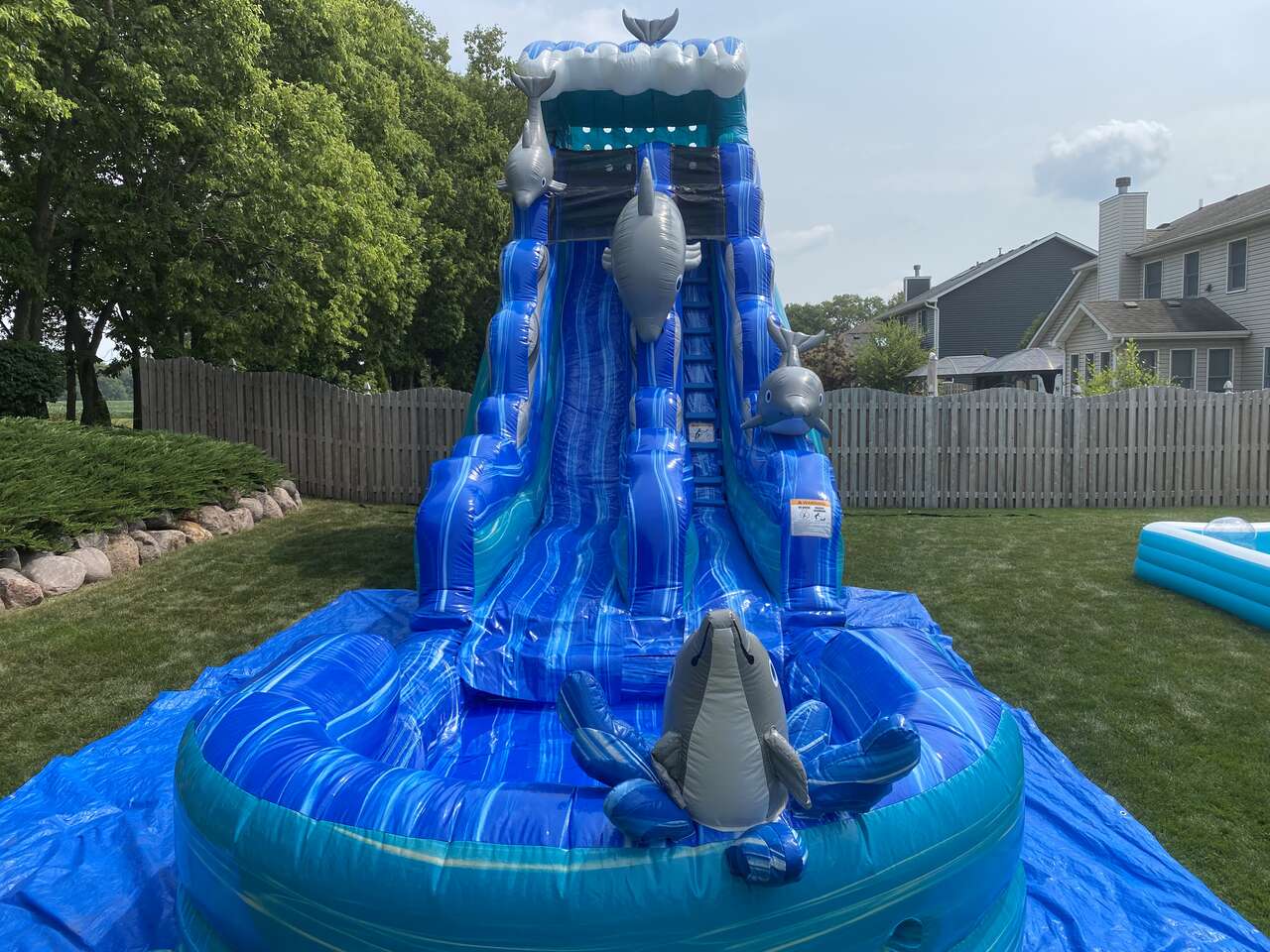 Our Featured Water Slide
Splash! And swim along the dolphins. This vibrant ocean blue water slide is here to thrill all. The height on this beauty is 19 ft tall and all riders will enjoy sliding down alongside multiple dolphins, crashing down in its extra large pool. This water slide is certain to entertain all riders of all ages.
19 ft Dolphin Water Slide