The Best Foam Party Rentals Await
We've got you covered...In foam!
Welcome to Fun Bounces Rental, the premier provider of foam party rentals in Illinois. Our mission is to provide the safest and most entertaining foam party rentals in the area. We have been providing fun and unique foam party rentals for several years and have become the go-to source for foam parties.

At Fun Bounces Rental, we strive to make your foam party rental experience as safe and enjoyable as possible. We use the highest quality foam and adhere to strict safety standards when setting up our foam parties. Our team of experienced foam party professionals will ensure that your party is a huge success.

When you choose Fun Bounces Rental for your foam party rental needs, you can expect the best. We offer a wide variety of foam party rental packages that include everything you need to have an amazing foam party. From our basic foam party package to our fully loaded foam party package, we have something for everyone.
Foam Party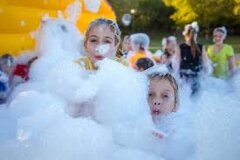 1 Extra Hour of Foam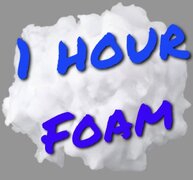 Foam Party Glow in the Dark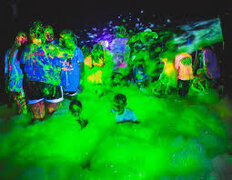 What makes foam party rentals so much fun?
Foam party rentals from Fun Bounces rental in Shorewood, Illinois are a great way to liven up any party and create loads of fun for all. Foam parties are a unique way of having a party and are suitable for all ages. Foam party rentals from Fun Bounces rental in Shorewood, Illinois come with a huge selection of foam machines and accessories to make your party a success.

Foam machines are the main attraction at a foam party rental. These machines create an enormous amount of suds that fill up the entire room with thick, bubbly foam. The amount of foam created can be adjusted to your desired level, giving you the ability to customize the foam experience. Foam machines can be used indoors or outdoors, allowing your guests to enjoy the foam-filled fun in the comfort of your own home or at a venue of your choosing.

Foam party rentals from Fun Bounces rental in Shorewood, Illinois also come with a wide selection of accessories to make your foam party even more fun. These include pool noodles, beach balls, and other items that can be used to play in the foam. These accessories can also be used to create a game or competition amongst your guests.