Obstacle Course Rentals in Shorewood, IL and Surrounding Areas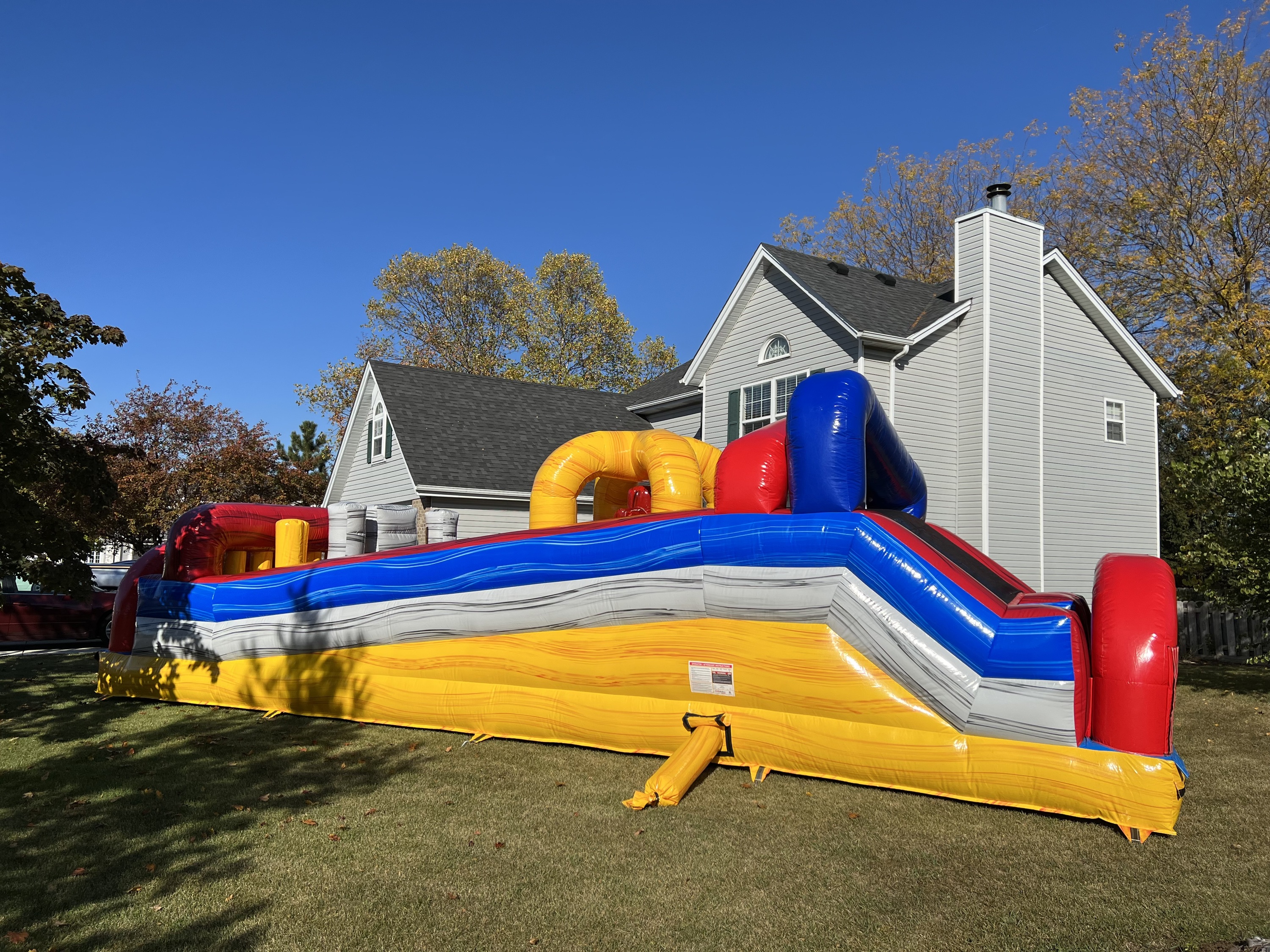 Welcome to Fun Bounces Rental in Shorewood, Illinois! We are your go-to source for all of your inflatable obstacle course rentals. Whether you're looking for a single unit or multiple units, we have what you need.At Fun Bounces Rental, we offer a variety of obstacle courses for rent. From simple single lane courses to multi-lane mega courses, we have a wide selection of courses to choose from.
All of our inflatable obstacle courses are made with high quality materials and are designed to be safe and fun for all ages.Our obstacle courses will make your event extra special. Give your guests a chance to compete against each other or just have a great time. The possibilities are endless!
Our inflatable obstacle courses are perfect for birthday parties, corporate events, school events, and more.When you rent an inflatable obstacle course from Fun Bounces Rental, you can rest assured that you will receive exceptional service. We will perform a safety inspection before we deliver the obstacle course, and we will provide you with detailed instructions on how to properly use all of our inflatables. We want to make sure you and your guests have an excellent time at your next party or event.
30ft Color Rush Obstacle Course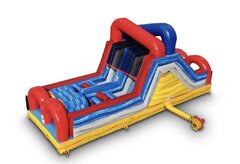 35ft Color Rush Obstacle Course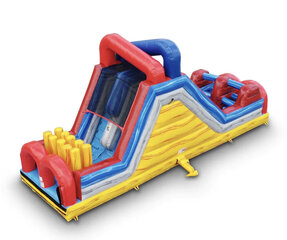 35ft Color Rush Inclined Obstacle Course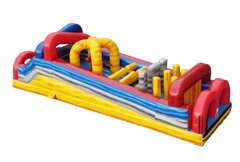 40ft Color Rush Obstacle Course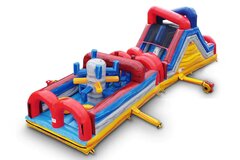 65ft Color Rush Obstacle Corse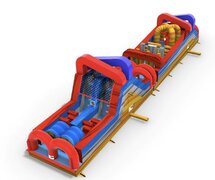 105ft Color Rush Obstacle Corse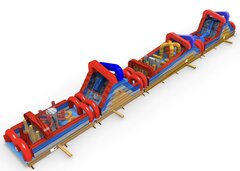 Toy Town Playground Bounce House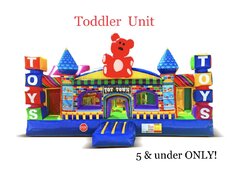 Why obstacle courses are a great choice for your next event:
For starters, our inflatable obstacle courses are incredibly safe and easy to use. All of our equipment is inspected and cleaned before each rental, and our team provides training to ensure everyone knows how to use the obstacle course safely. Our obstacle courses also come with a variety of obstacles and games, like rock walls, slides, and more, so everyone can find something to enjoy.
In addition to being incredibly safe, our inflatable obstacle courses are also incredibly fun. Our obstacle courses feature a variety of colors and designs, ensuring that your party or event has the perfect look and feel for your guests. Plus, our obstacle courses are designed to be highly interactive, so your guests will be able to challenge each other and have a blast.
Our inflatable obstacle courses are also incredibly affordable. We offer competitive rates and discounts for multiple rentals, so you can get the perfect obstacle course for your