$500 Gift Card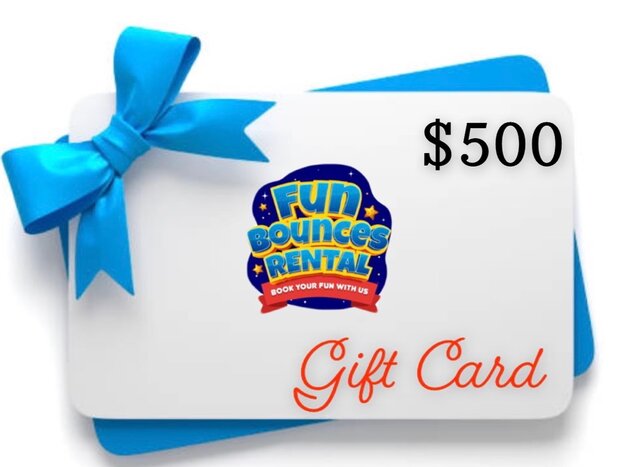 Description
$500 Gift Card
Want to really wow them with the gift of fun? The $500 gift card from Fun Bounces Rental is perfect! Gift cards from Fun Bounces Rental are the perfect gift for birthday, graduations, holidays, and more . . .
How does it work
Once you purches the gift card you will revice an images of a gift card to your email with the value of the gift card and a gift card number and a PIN code.
Who ever received a Fun Bounces gift card at the end of their booking can choose the option of gift card payment and pay with their gift card.
Once they plece their booking, we will call 1 to 2 days before their event to confirm details & delivery of thier rental. We do all the work! Choose any one of our incredibly fun bounce houses, water slides or more.